Single Family & Town Home Property Management Company in Miami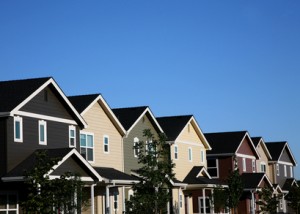 It doesn't matter if you're renting your property or simply need it looked after while you are away, you can rest assured that the keys are in good hands with Doric Property Management. ​Regularly scheduled inspections assure that the property is well taken care of. We also help make arrangements for construction projects, whether small, handyman fixes and routine care or big renovation projects that require more planning. As a premier Miami property management company, we want to make sure that every aspect of your residential property is looked after which means that on top of everything else, we help to schedule routine maintenance services such as pool cleanings and lawn care.
We want you to know that we have you best interests at heart. We treat your property as if it was our own which is why we offer a 3 month trial period so you can get a feel for the way we operate. None of our agreements are cookie-cutter services because no two property's needs may be the same. We work closely with all of our clients to custom tailor our Property Management agreements around your specification and your property's needs. Give us a call today and we'll help keep your property management hassle-free.
---
Recent Articles
When Should a Miami Beach Landlord Hire a Property Management Company

If you are an investor in real estate or a landlord, one of the most important decisions that you will make is whether or not to hire a property management company. Depending on the size of your portfolio and your organization, hiring a professional may be the wisest economic choice. Enlisting the expertise...

Read More
Top Property Management Tips For Real Estate Investors

Just acquiring property for rental income is not enough. You have to be able to learn the basics of what will make your venture a successful one. Miami investment property can be a very lucrative undertaking, with the right steps. Fail to find and follow these steps and the opposite can be true – your...

Read More
If you are looking for Single Family & Town Home Property Management Company in Miami, then please call 305-407-1817 or complete our online request form.