Santa Monica Property Management Company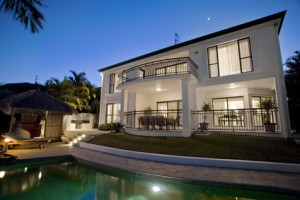 Are you in search of a reliable Santa Monica property management company that can help maximize your investment? Doric Property Management specializes in helping our clients effectively oversee the operation of commercial and residential properties. We customize each service agreement our sign with clients by working closely to ascertain the specific needs of a particular property. Please feel free to contact our Property Management Company today to learn more about our fantastic services and sign up for a 3 month, risk-free trial.
Residential Property Manager in Santa Monica
Managing residential properties is our forte. We handle all aspects of managing single family homes, apartment buildings, condominium units and vacation rentals. Whether you need assistance with just bill collection or would like us to help with the tenant screening process, we are here to make sure your bottom line is covered and your investment secure.
Santa Monica Property Management Consultation
We offer exclusive consultation services for our clients who would like to learn more about the services we provide. We find that more often than not, those who employ our services just don't have the knowledge to manage certain aspects of managing a property. We are here to help you buy or sell properties as well as the best types of real estate to purchase and invest in.


Santa Monica, CA
Recent Articles
4 Advantages A Landlord Has With Property Management Service

If you are a landlord who is looking into the possibility of hiring a property management service, there are some advantages you should know about. It can be a tough decision to hand over a property to someone you don't know. You depend on the rental income and maybe you even lived in the home...

Read More
If you are looking for a Santa Monica Property Management Company, then please call 305-407-1817 or complete our online request form.