Miami Property Management Company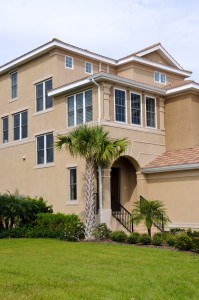 Doric Property Management has been providing reliable and responsible management services to commercial and residential property owners since 2010. We also specialize in managing assets and portfolios for investors and developers. The goal of our Miami property management company is to help our clients maximize their capital intake while we manage their properties as if they were our own. Our professional managers have years of thorough training and truly understand the importance of effective management. Our Property Management Company offers risk-free 3 month trials of our services so you can get an effective feel for what we can do for you. We tailor our property agreements so you only get the services you are interested in.
Residential Property Manager in Miami
Let us help with the effective management of your residential properties including single-family homes, condo units, vacation rentals and apartment buildings. Our services include everything from tenant screening to fee collection and maintenance scheduling. All of our service agreements are custom made according to the services you need. We have clients that want us to handle financials but enjoy screening tenants. That's no problem! Let us know what we can do for you.
Miami Condo Association Management
Doric Property Management wants to help you manage all of your condo association dues and obligations. You don't even have to worry about filling out copious amount of paper work or wondering if your fess are paid on time on top of everything else. Just call us today and let us know that you would like to add association management to your other services and we will be glad t take over.


Miami, FL
Recent Articles
Tips and Tricks to Investing in Property

Property investment has many potential benefits and can double increase your investment. However, as with any venture, there are some risks involved. Less risky than shares, property investment attracts many people and has two major benefits : the tax advantages from negative gearing and the capital growth. Negative gearing in property investment means buying with...

Read More
If you are looking for a Miami Property Management Company, then please call 305-407-1817 or complete our online request form.