Miami Multi-Family Property & Apartment Building Management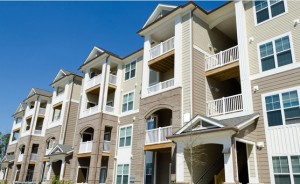 We are a full service property management that offers comprehensive services to our residential property clients. Doric Property Management handles overseeing the operation of Miami multi-family properties and apartment building management, from qualifying and placing new tenants into vacant units, to continuing management of currently occupied units. We also manage the expenses incurred from running a property, like HOA fees, and handle vendor arrangements. We take the stress out of owning residential property. You no longer have to worry about collecting rent or dealing with repairmen, we handle all of that for you. We are especially adept at managing for long-distance owners so you don't have to worry about the state of your property.
As with all of our management agreements, we work with property owners to customize our services based on their specific needs. We try to the best of our ability to fulfill all of your needs so you do not have to worry about a thing. Give us a call today to speak to one of our management specialists and tell us what you need and how we can help.
---
Recent Articles
Top Property Management Tips For Real Estate Investors

Just acquiring property for rental income is not enough. You have to be able to learn the basics of what will make your venture a successful one. Miami investment property can be a very lucrative undertaking, with the right steps. Fail to find and follow these steps and the opposite can be true – your...

Read More
When Should a Miami Beach Landlord Hire a Property Management Company

If you are an investor in real estate or a landlord, one of the most important decisions that you will make is whether or not to hire a property management company. Depending on the size of your portfolio and your organization, hiring a professional may be the wisest economic choice. Enlisting the expertise...

Read More
If you are looking for a Miami Multi-Family Property & Apartment Building Management, then please call 305-407-1817 or complete our online request form.