Miami Beach Property Management Company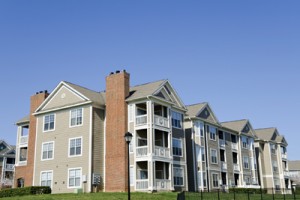 Having a Miami Beach property management company makes sense. Managing a commercial or residential property takes a lot of work and upkeep that might take up more of your time than you'd like to give. We make sure to maximize your bottom line while minimizing your stress. Doric Property Management take care of all of our clients' properties as if they were our own. Our Property Management Company has years of well-trained experience taking care of everything from fee payments to maintenance calls.
Commercial Property Manager in Miami Beach
We at Doric help clients manage their commercial properties including office buildings, retail spaces and hospitality properties. The most important part about managing these types of properties is finding suitable leasers that will responsibly use your space. We take care of everything from screening the tenants to bill collection maintenance calls. We tailor our management agreements to include the services that best fulfill your needs.
Miami Beach Condo Association Management
Joining a condo association is necessary for most condominium unit owners. The association is responsible for helping maintain a condo with services such as maintenance, trash and sewer, insurance and more. We handle all of the paperwork plus fee payments and any interaction between the maintenance crew or vendors that are a part of the association.


Miami Beach, FL
Recent Articles
When Should a Miami Beach Landlord Hire a Property Management Company

If you are an investor in real estate or a landlord, one of the most important decisions that you will make is whether or not to hire a property management company. Depending on the size of your portfolio and your organization, hiring a professional may be the wisest economic choice. Enlisting the expertise...

Read More
If you are looking for a Miami Beach Property Management Company, then please call 305-407-1817 or complete our online request form.