Top Property Management Tips For Real Estate Investors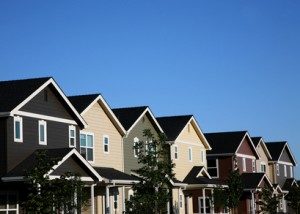 Just acquiring property for rental income is not enough. You have to be able to learn the basics of what will make your venture a successful one.
Miami investment property can be a very lucrative undertaking, with the right steps. Fail to find and follow these steps and the opposite can be true – your project can become nothing short of a financial nightmare.
Learn From Industry Experts
Even if you are not new to the world of real estate investment, it can't hurt to learn new things that could be integral in making you an even bigger success.
Investments require you to reinvest. A common mistake people make is thinking that simply purchasing the property is enough. Visitors to this area expect luxury, so your rental home had better deliver. Continue to reinvest from the revenue you make, back into the home, in order to keep it updated and upgraded. Otherwise, potential renters will look elsewhere, losing you rent-generated income.
Get familiar with the house, including all the components that make up the home. It is tempting to buy it and then turn around and rent it, without familiarizing yourself. What happens is that means you have no idea the true age or current condition of certain features. Features that can then give out while you are renting the space out.
Make your home user-friendly, especially for short term vacation rentals. No one wants to waste their precious getaway time trying to figure out how to work the television or how to track down the password for the WiFi. Print clear and concise instructions for anything that could be confusing for your guests. Also, as questions arise from renters, add those FAQs to the manual you leave for guests.
Above all else, hire a professional property management team to take care of it for you. The bottom line is that successful real estate entrepreneurs know that this is not their area of expertise and to rely on the pros to offer their expert assistance.
Turn to the Experts
By making the wise choice to partner with the Doric Property Management team, you can rest assured that you are going to receive quality service. Our professional expertise is property management and our goal is to ensure that each of our clients is successful with their venture. This is a beautiful place to live and be an entrepreneur, so let us assist you in providing a place for visitors to stay, that can also be lucrative for you.
If you are looking for a Property Management Company in the Miami Beach area, please call Doric Property Management at 305-407-1817 or fill out our online request form.