What To Expect Out Of Miami Office & Retail Property Management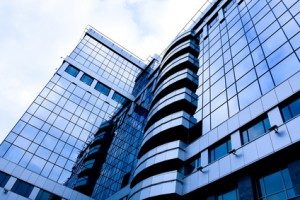 If you have recently purchased an office or retail property in Miami, you may be wondering what to expect out of a property management company. Or, perhaps you have been managing your office or retail space yourself and are looking into hiring a property manager to handle everything for you.
Finding a good property management company isn't always easy. As a professional Miami office and retail management company, we know how hard it is to balance all the aspects of our work. So it's easy to see how things can go wrong.
A lesser experienced property manager will commonly have problems that affect your bottom line, such as leasing with tenants who continually have rent problems or giving good tenants such poor service they want to move to another property.
We've put together a few things that you should be able to expect from your Miami office or retail property management company. If you have any questions or would like more information, just give our experts at Doric Properties a call.
A Miami Office & Retail Property Management Company Should Provide:
Expert Records Management According to Legal Requirements
Responsible, Accurate Disbursement of Property Expense Funds
Reliable Tenant Rent & Fee Collections
Extensive Network of Vendors and Contractors
Building Code Compliance, Permitting, & Inspections
Flexible Management Agreements
Access to Competitive Bids & Volume Discounts
Full Property Maintenance With Overseeing Contractors
Proper Reports & Continual Communication With Owners
Fully Trained Staff & Experienced Property Managers
Expert Leasing & Lease Negotiation
Any good Miami property management company who offers commercial office and retail service should be able to provide you with these things -at minimum.
Office or Retail Investment Property Acquisition & Disposition Service
One of your best options in choosing a good Miami office or retail property management company is if they provide or partner with a real estate company. This ensures that if you are looking for Miami office or retail property to invest in, you have the same terrific expertise on hand without having to find it elsewhere.
From finding and buying a new office or retail space to making repairs or remodeling to furnishing and then leasing, the right commercial property management company as you fully covered.
Doric Property Management partners with our sister company, Doric Realty which is a full-service real estate brokerage. Our experts know how to make your Miami office or retail space profitable and how to take great care of everything involved in managing it.
We are proud to offer you our insights and expertise and wish for nothing less than your best success.
If you have questions about Miami Office & Retail Property Management, please feel free to call 305-407-1817 or complete our online request form.