Los Angeles Property Management Company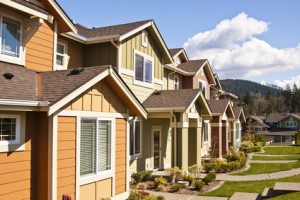 Doric Property Management specializes in helping our residential and commercial clients improve their bottom line. We offer efficient and responsible management of your real estate properties like they were our very own and provide consultation services to those who would like to learn more about effective management. We are a full service Los Angeles property management company that wants to help you reduce the stress of investing in property. Call our Property Management Company today to discuss your personalized service agreement plan and to register for a 3 month trial, risk-free!
Commercial Property Manager in Los Angeles
Whether you are looking to screen tenants to fill your unoccupied buildings or just need help collecting fees and scheduling payments, we are here to help. Our commercial property specializations focus on retail space and office buildings as well as hospitality properties like luxury resorts or convention halls.
Los Angeles Condo Association Management
Management of condo association membership can be a hassle. That's where Doric Property Management shines! We can handle everything pertaining to Los Angeles condo associations whether it be paying the fees, interacting with vendors and handymen or anything else that may arise.


Los Angeles, CA
Recent Articles
4 Advantages A Landlord Has With Property Management Service

If you are a landlord who is looking into the possibility of hiring a property management service, there are some advantages you should know about. It can be a tough decision to hand over a property to someone you don't know. You depend on the rental income and maybe you even lived in the home...

Read More
Tips and Tricks to Investing in Property

Property investment has many potential benefits and can double increase your investment. However, as with any venture, there are some risks involved. Less risky than shares, property investment attracts many people and has two major benefits : the tax advantages from negative gearing and the capital growth. Negative gearing in property investment means buying with...

Read More
If you are looking for a Los Angeles Property Management Company, then please call 305-407-1817 or complete our online request form.