Ft. Lauderdale Property Management Company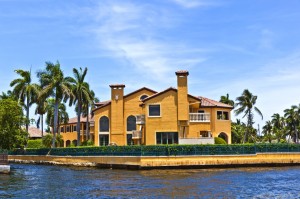 Doric Property Management strives to make every property manager's life easier and more organized. We have spent years building up relationships with local vendors, maintenance companies and travel agencies to help you find and screen tenants for unoccupied properties and keep the facilities up to date and working in perfect form. Just to show you the great benefits of hiring a Ft. Lauderdale property management company, we offer a 3 month trial period so you can really understand what it is we do and what services we provide. Our Property Management Company works closely with you to find build custom management agreements because we know that you may want to still control some aspects yourself.
Residential Property Manager in Ft. Lauderdale
Owning a residential property to rent out to others can be a very overwhelming task, especially if you are working full time. Let Doric help you management the responsibilities so you can be stress-free. Our specialties lie with single family homes, apartments buildings, condo units and vacation rentals. We take care of everything from financial managements, rent collection, mortgage or other fee payments and can even help you screen new tenants for unoccupied spaces.
Ft. Lauderdale Condo Association Management
A condo association is fairly similar to a home owner's association. You pay a yearly or monthly fee and they provide you with certain benefits, as long as you are active in the upkeep of your condo. That's where we step in. We manage the payment of such fees and will take care of interacting with any maintenance personnel, vendors and can handle inspections, if necessary. Condo associations also include an insurance fund, so it is important to maintain the relationship with the program.


Ft. Lauderdale, FL
Recent Articles
How To Prep & Stage Investment Homes For Quality Tenants

As a Miami Beach Property Manager, Doric Property Management has some great tips on how to prepare investment homes to attract quality tenants. It can get expensive when tenants move out of the home, especially if it winds up being a few months before a new one moves in. The mortgage may still be due...

Read More
What To Expect Out Of Miami Office & Retail Property Management

If you have recently purchased an office or retail property in Miami, you may be wondering what to expect out of a property management company. Or, perhaps you have been managing your office or retail space yourself and are looking into hiring a property manager to handle everything for you. Finding a good property management...

Read More
If you are looking for a Ft. Lauderdale Property Management Company, then please call 305-407-1817 or complete our online request form.