Condominium Unit Management Specialists in Miami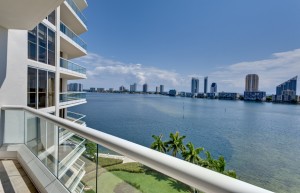 Miami single condominium unit in need of management? That's our cup of tea! Doric Property Management has been overseeing the operation of condos for years and we know our stuff. We can take care of everything from screening new tenants for unoccupied units and preparing all of the lease documentation to managing daily routine maintenance needs. We reliably take care of scheduling mortgage payments, rent collection, HOA dues and any other financial responsibilities you would like us to handle. We are here to make your life easier so you can rest assured your property is in wonderful hands. Our Property Management team are well-trained and highly knowledgeable about condominium unit management.
Our services can be customized to suit your needs. Would you like us to handle finances but would like to screen tenants? No problem! We are here for you so let us know how we can make managing your property as hassle and stress free as possible. Call us today and we can start planning out our management agreement. Still a little skeptical? We offer an exclusive 3 month trial of our services so you can feel comfortable with how we operate.
---
Recent Articles
How To Prep & Stage Investment Homes For Quality Tenants

As a Miami Beach Property Manager, Doric Property Management has some great tips on how to prepare investment homes to attract quality tenants. It can get expensive when tenants move out of the home, especially if it winds up being a few months before a new one moves in. The mortgage may still be due...

Read More
Tips and Tricks to Investing in Property

Property investment has many potential benefits and can double increase your investment. However, as with any venture, there are some risks involved. Less risky than shares, property investment attracts many people and has two major benefits : the tax advantages from negative gearing and the capital growth. Negative gearing in property investment means buying with...

Read More
If you are looking for Condominium Unit Management Specialists in Miami, then please call 305-407-1817 or complete our online request form.