Boca Raton Property Management Company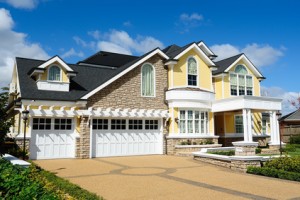 Having a reliable Boca Raton property management company on your side will make all the difference when trying to keep on top of your residential and commercial properties. We want to take the hassle out of property management for our clients. Doric Property Management has spent years building a solid foundation as a respected and responsible management company that will help maximize your return without the stress. Our Property Management Company offers an exclusive 3 month trial agreements so you can experience the benefits of having us on your side first hand before signing a permanent contract with us. We take special care to work closely with all of our clients to make sure that each agreement we sign covers only the services you need and want instead of forcing your to give up aspects of managing your property that you enjoy.
Residential and Commercial Property Manager in Boca Raton
We help manage all aspects of your residential property including bill collection from tenants, finding tenants for unoccupied rental units or residential properties, vendor communication and much more. We also help manage commercial properties including retail and office space as well as hospitality properties such as convention spaces and luxury resorts. We pride ourselves on having built relationships with major travel agencies and travel websites to help maximize occupancy rates and encourage return vacationers.
Boca Raton Condo Association Management
Most condominium properties are required to join a condo association, which is very close to a home owner's association. Let us handle all of the paperwork and make sure that your fees are always on time and never late. Condo associations provide many benefits to your property and are what make it possible for you to rent out your condos and keep them looking spectacular for each tenant that occupies the space.


Boca Raton, FL
Recent Articles
How To Prep & Stage Investment Homes For Quality Tenants

As a Miami Beach Property Manager, Doric Property Management has some great tips on how to prepare investment homes to attract quality tenants. It can get expensive when tenants move out of the home, especially if it winds up being a few months before a new one moves in. The mortgage may still be due...

Read More
4 Advantages A Landlord Has With Property Management Service

If you are a landlord who is looking into the possibility of hiring a property management service, there are some advantages you should know about. It can be a tough decision to hand over a property to someone you don't know. You depend on the rental income and maybe you even lived in the home...

Read More
If you are looking for a Boca Raton Property Management Company, then please call 305-407-1817 or complete our online request form.