Arlington Property Management Company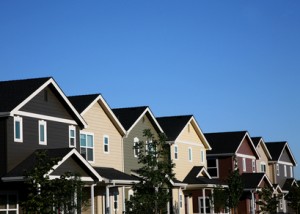 Having a reliable Arlington property management company on your side makes all the difference when trying to increase your fiscal gain. Doric Property Management has years of experience effectively managing commercial and residential properties as well as assisting developers and investors manage portfolios and assets. Our Property Management Company treats your properties as if they were our own so you can rest assured you are in good hands with our trained managers. We custom tailor your service agreement with us to perfectly fit your needs. We can manage as much or as little as you'd like so you can still be in control. Call us today to start your 3 month trial of our property management services.
Commercial Property Manager in Arlington
With our help, management of your commercial properties will be a breeze. We specialize in helping our clients manage office spaces, retail property and hospitality properties. Our professional management teams knows how difficult it can be to juggle so many responsibilities if you are not trained to do so, so let us be your guiding hand. We can manage every aspect of your commercial property from screening potential tenants in unoccupied spaces to collecting fees and handling maintenance.
Arlington Condo Association Management
One of the most common services we get asked to provide is managing condo associations. Often times the association require gratuitous amount of paperwork as well as a recurring fee. We can help keep track and manage all of these things as well as any interaction with a preventative or emergency maintenance crew, vendors or anything else that is necessary in the daily operation of running your condo.


Arlington, VA
Recent Articles
4 Advantages A Landlord Has With Property Management Service

If you are a landlord who is looking into the possibility of hiring a property management service, there are some advantages you should know about. It can be a tough decision to hand over a property to someone you don't know. You depend on the rental income and maybe you even lived in the home...

Read More
How To Prep & Stage Investment Homes For Quality Tenants

As a Miami Beach Property Manager, Doric Property Management has some great tips on how to prepare investment homes to attract quality tenants. It can get expensive when tenants move out of the home, especially if it winds up being a few months before a new one moves in. The mortgage may still be due...

Read More
If you are looking for a Arlington Property Management Company, then please call 305-407-1817 or complete our online request form.